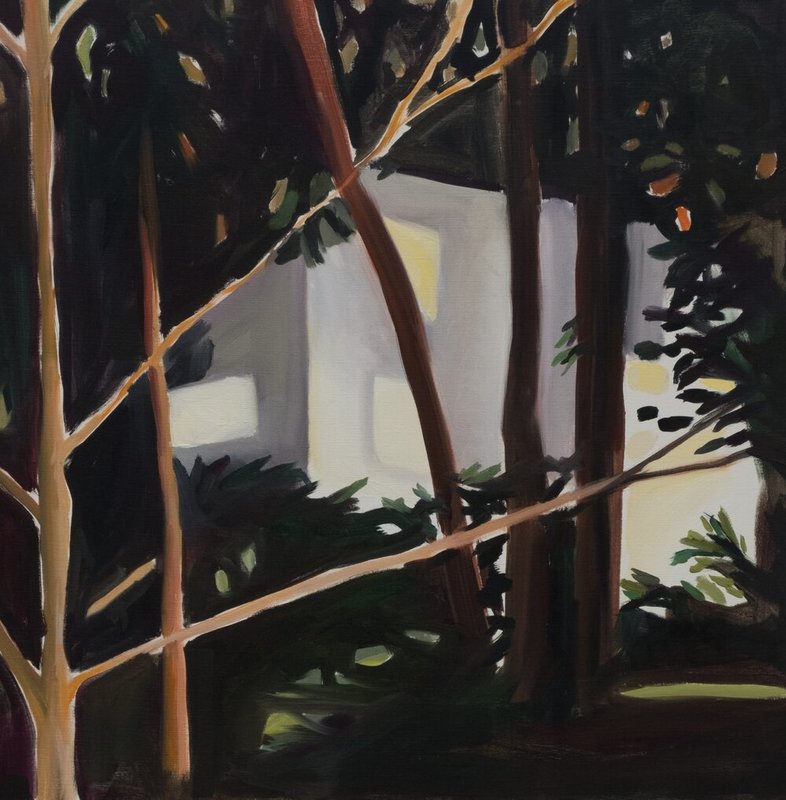 31 Oct 2019
What Surrounds
Ely Center of Contemporary Art
Reviewed by Audra Lambert
Traipsing through scenes both familiar and foreign, curator Heather Rubald's "What Surrounds" features works spanning a range of mediums by Rita Bard, Wendy Copp, Aimee Hertog, Maureen O'Leary, Fay Stanford, and Julie Ward.
The exhibition presents a contemporary, sometimes introspective consideration of the natural world as encountered across sensation and fragmented impressions. Viewers encounter a dash of night sky careening off into the distance over cedars in a painting by Maureen O'Leary. A turn of the head reveals a surrealist scene: Bard's work in which an eyeball peers out from the prickle of grassy fields.
O'Leary and Bard dissect contrasting visions of contemporary environments. In Bard's photo-collage, the eye is ever restructuring the surrounding natural world. O'Leary's scenes of suburban malaise and majestic woods are hastily executed, reminiscent of landscapes captured in the blur of a digital camera.
Nature finds itself in a comfortable home in this thoughtfully presented exhibit, released - and encumbered - by the mediation of modern technology.