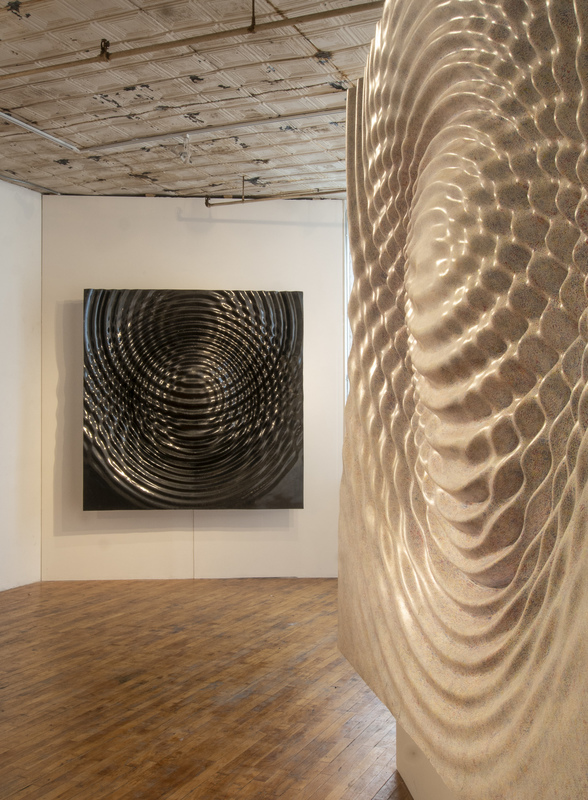 09 Nov 2019
David Henderson: Later that Afternoon
Studio 10
Reviewed by Elizabeth Johnson
The latest Henderson brothers' sound sculptures, like two jumbo woofers purring and rumbling, furnish the gallery with low drones, each periodically rattling into a crescendo.
Using a design of water ripples, an idealized construction of three waves overlapping, David Henderson molded the sculptures in epoxy-saturated carbon fiber. Ariel is pale with colored stippling but otherwise looks identical to Sounder. Douglas Henderson collected resonant frequencies from each sculpture and composed unique audio for each. Two transducers at the back of each sculpture play sine tones mixed with field recordings of water.
Douglas's sound increases the realism of David's design, vitalizing the form. Yet the arrhythmic nature of his recording makes the sculpture more alien and confrontational. Though it looks naturalistic, the ripple originated in Photoshop, and expanded into three dimensions via a CAD program.
Pleasantly baffling, the sculptures trigger the primal urge to distinguish living things from objects without differentiating the synthetic from the natural.