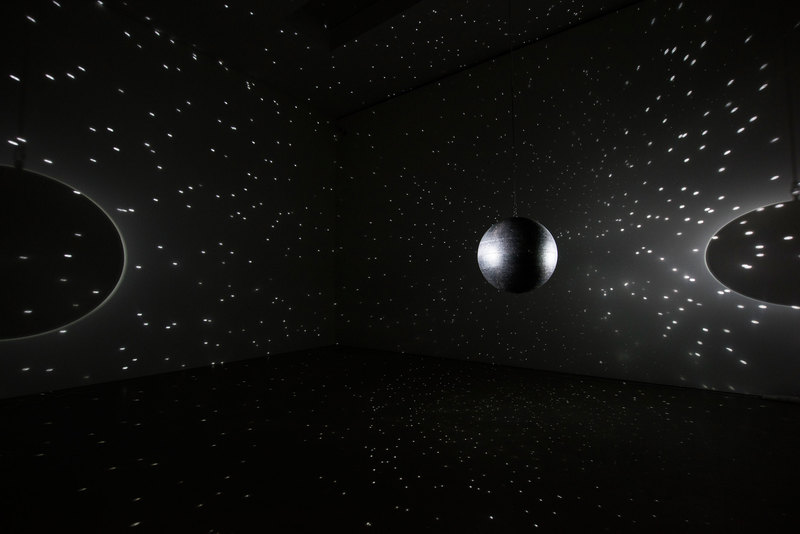 01 Jun 2017
Gray Matters
Wexner Center for the Arts, Ohio State University
Reviewed by Sarah Rose Sharp
The experience of being a woman is not corporeal. Though many sex characteristics present through our bodily forms, women are also simply people. Oftentimes, exclusively female art exhibitions overlook this detail.
Not so with "Gray Matters." The debut exhibition from Michael Goodson as Senior Curator of Exhibitions at the Wexner Center for the Arts features 37 female artists working with the practice of grisaille. With the exception of one video, there are no female bodies on display, and only a handful of works that even feature faces. The rest are stunning formal compositions across a multitude of media, showcasing an inclusive range of established, mid-career, and emerging artists.
The shades of gray are dizzying and thrilling, demonstrating the complexity of female consciousness. Aside from the aesthetic triumphs of the exhibition, it is refreshing to see women valued for the life of their minds over the functions of their bodies - for their gray matter, one might say.
| | |
| --- | --- |
| Exhibition | Gray Matters link |
| Start date | 20 May 2017 |
| End date | 30 Jul 2017 |
| Presenter | Wexner Center for the Arts link |
| Venue | Ohio State University, 1871 North High Street, Columbus, OH, USA map |
| Image | Katie Paterson, Totality, 2016, mixed media, 32.7 inches diameter, courtesy of the James Zang Collection, London, and James Cohan, New York, artwork © Katie Paterson, courtesy of the artist and the Wexner Center for the Arts |
| Links | Reviews of current exhibitions near this one |
| Share | Facebook, Twitter, Google+ |