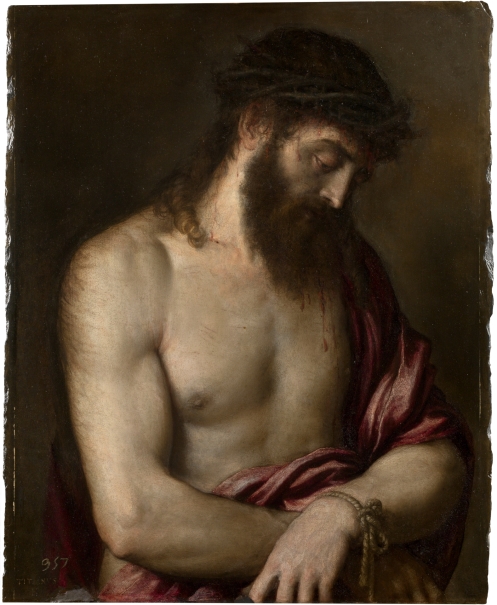 16 May 2018
In Lapide Depictum: Italian painting on stone 1530-1555
Museo del Prado
Reviewed by Vera Wilde
The piece at the entrance looks contemporary. But the glowing slab of selenite gypsum, bearing the chiseled inscription from which this show takes its title, dates from the first century. Likewise the featured Renaissance artists hark back to their classical roots and also look forward, representing the unseen and eternal with materials meant to last.
Impeccably restored works reward intense study. Titian's Ecce Homo (1547, oil on slate) and Mater Dolorosa (1555, oil on white marble) glow with an eerily human softness that photographers struggle to emulate. Even in more secular scenes, such as Daniele da Volterra's Portrait of a Young Man (c. 1553), there is at once a subdued sadness and a light in the skin that looks alive.
The materials lasted the ages, but the biblical messages did not. Consequently the Roman works like Theseus and the Centaur (attributed to Alexandros Athenaios, c. 20 BCE - CE 37, painting on white marble) don't just add interest. They steal the show.